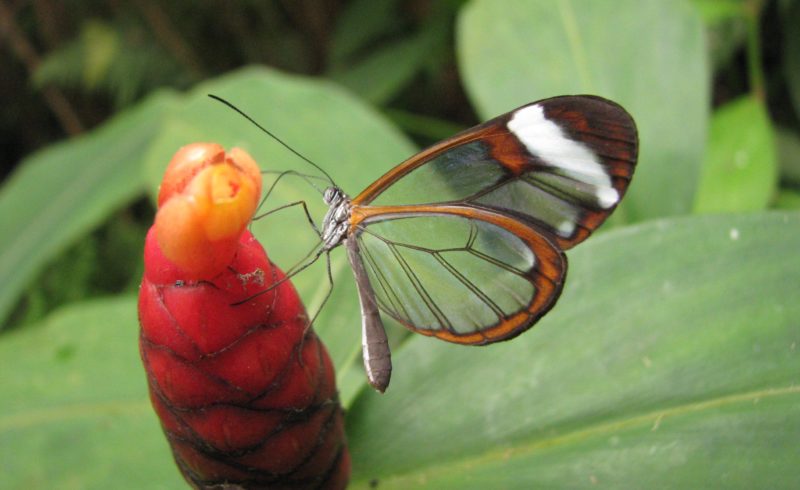 Since 1999, tropical butterflies, exotic birds and rare plants and flowers bring happiness to our visitors. The glasshouse reveals the secrets to this success… Welcome to the Amazon rainforest in Normandy!
A magical place in Normandy… Such is the comment our team regularly hears from the many visitors of all ages who rush to the NaturoSpace, just a short walk away from Honfleur's Old Harbour. For those of you who have never stepped foot inside the glasshouse, here are our recommendations so you can make the most of your visit.
ENJOY A CONSTANT TROPICAL TEMPERATURE
Whether it rains or shines in Calvados, the temperature inside the NaturoSpace never exceeds 30°C. Some days, it can even be cooler inside the glasshouse than outside. These are ideal conditions to admire the hundreds of butterflies evolving in this enchanting space, with their colours blending with the flights of tropical birds and the hues of tropical plants and flowers. Take advantage of the early moments of the morning, from 9.30 a.m. to 11 a.m. to fully enjoy your visit, as well as the periods ranging from 12 o'clock to 2 p.m. and after 4.30 p.m. when it is far less busy.
DISCOVER THE LIFE CYCLE OF BUTTERFLIES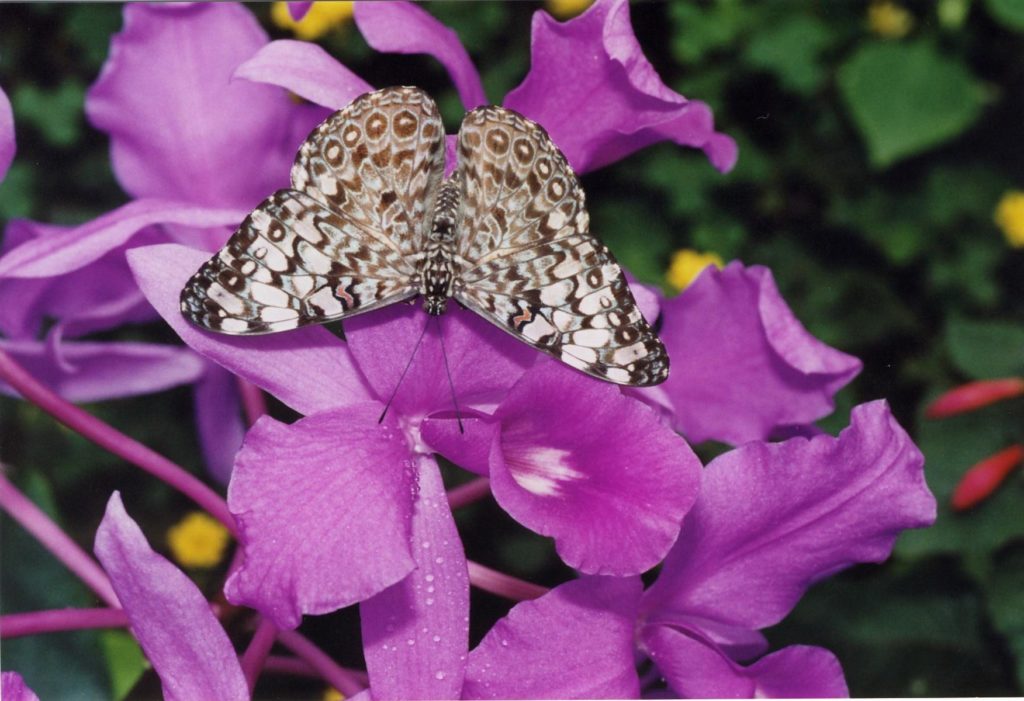 As you make your way along our footpath, our team spots caterpillars that butterflies have laid. They get put into a vivarium in which they will find food and optimal conditions to develop. And so, the caterpillar will become a larva: this is known as the pupation process. In a fair-trade approach, the NaturoSpace imports chrysalides from all over the world that get carefully put inside a hatchery. Every day the public can attend the fabulous birth of butterflies and watch them flutter their wings for the first time… Magical !
NaturoSpace practical information

During the summer, the glasshouse is open daily from 9.30 a.m. to 4.30 p.m. NaturoSpace Honfleur, Boulevard Charles V, 14600 Honfleur. Free parking. Phone: +33 (0)2 31 81 77 00.
SPOT BIRDS THAT ARE UNIQUE AND PROTECTED
Fischer's turaco, Goldie's lorikeets, Scheepmaker's crowned pigeon… The NaturoSpace is committed to protecting endangered species by welcoming rare exotic bird specimens. Spot their colourful wings and read our many information panels to find out more!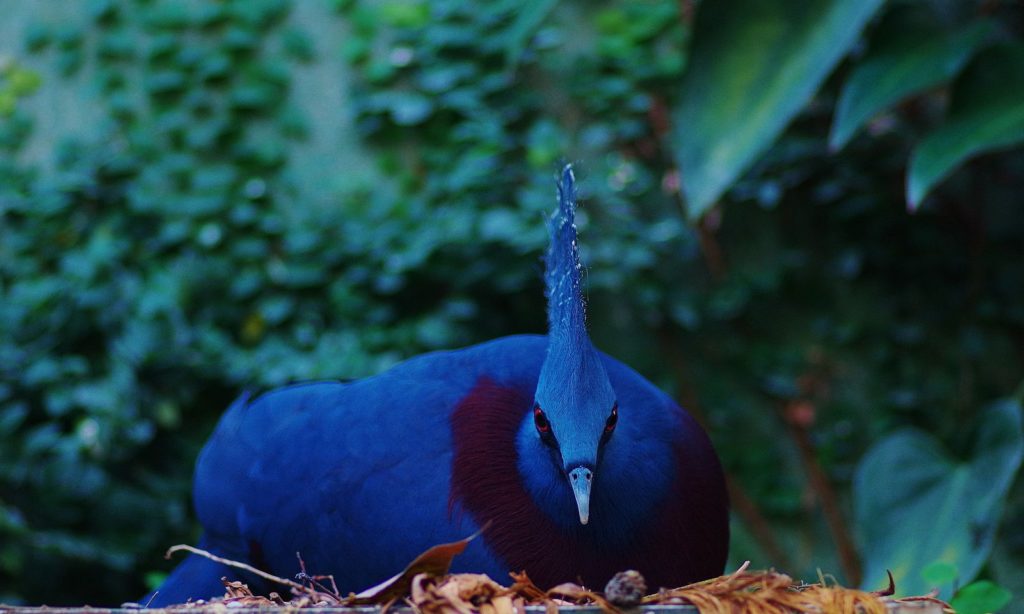 ENJOY THE FILM AND PERMANENT EXHIBITION
As from the start of your visit, the NaturoSpace offers you an immersion experience by following a short documentary on the life of butterflies: "metamorphosis papilionum", filmed by Yves Lanceau and Nathalie Truchet and which includes magnificent slow-motion scenes filmed at 2000 frames per second. Then take your time at the permanent exhibition on the giant stuffed insects of Guiana. The giant tarantulas and beetles on display are among the largest insects in the world.